Benefits
We care for the health, well-being, and futures of our people and their families through robust total rewards and supporting programs.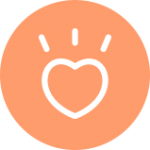 Health Coverage
Medical Insurance: Two national PPO plans through Blue Cross Blue Shield. California-based employees have an additional Kaiser HMO option.
Family Forming Benefits: Fertility benefits that support all paths to parenthood, regardless of marital status or gender identification. Parental leave of up to 12 weeks at 100% pay and birth parents receive an additional 6-8 weeks disability at 100% pay.
24/7 Behavioral Health Support: All employees and their dependents (age 13+) have telephonic access to  a licensed counselor
Dental and Vision Insurance: Delta Dental insurance which includes orthodontia for all ages; VSP vision insurance
Additional Benefits: Flexible Spending Accounts: Dependent Care, Healthcare, Limited Purpose, and Transit; Personal healthcare advocates to assist with all healthcare needs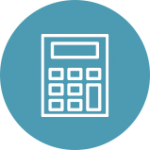 Financial Planning and Protection
401k retirement savings plan with traditional and Roth options, through Fidelity, with immediately vested company match.
Employee Stock Purchase Plan with a 15% discount managed by Fidelity
Employer-paid life insurance
Employer-paid short and long-term disability insurance to protect your income when medical events take you away from work
Voluntary plans including legal insurance, identity theft protection, and additional life insurance for yourself, spouse, and child(ren)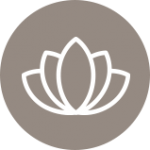 Maintaining Balance
Highly flexible and remote working model to support the individual and unique needs of our people
Flexible Time Off (FTO) policy which encourages all employees to take at least 20 days of FTO each year and does not require you to accrue hours prior to taking the time you need
17 paid companywide holidays, including closure from Christmas Day through New Year's Day
Bereavement leaves for the loss of any loved one, including those who experience a pregnancy loss, failed fertility treatment, adoption, or surrogacy
Sick Time Policy, separate from FTO, that encourages everyone to take the time they need to feel better
Benefits listed are for U.S. employees.

Every one of us has a role to play in transforming the lives of the patients counting on us. It takes fierce passion and the ability to be adaptable, resourceful, humble, and driven.
If this sounds like you and you're ready to transform lives, consider joining Apellis. Are you ready? Your adventure awaits.
See Current Opportunities