At Apellis, we combine courageous science and compassion to develop life-changing medicines for some of the most challenging diseases patients face.  
We advance courageous science 
Our goal is to transform treatment for a broad range of debilitating diseases by controlling a part of the immune system known as the complement cascade.  
We ushered in the first new class of complement medicine in 15 years, and now have two approved medicines targeting C3, the central protein in the cascade. These include the first-ever therapy for geographic atrophy, a leading cause of blindness around the world. 
With nearly a dozen clinical and pre-clinical programs underway, we believe we have only begun to unlock the potential of targeting C3 across many serious diseases. 
We Replace Impossible With How   
More than a decade ago in a university lab in Kentucky, a small group of post-doc scientists, including our CEO and CSO, started a biotech company with a scientific approach that challenged conventional thinking.  
At the time, targeting C3 was viewed as scientifically difficult, if not impossible by many, but the significant unmet needs of patients inspired our founders' efforts to follow the science and continue to drive us forward today. With perseverance and passion, we advanced our science from an aspiration to a reality.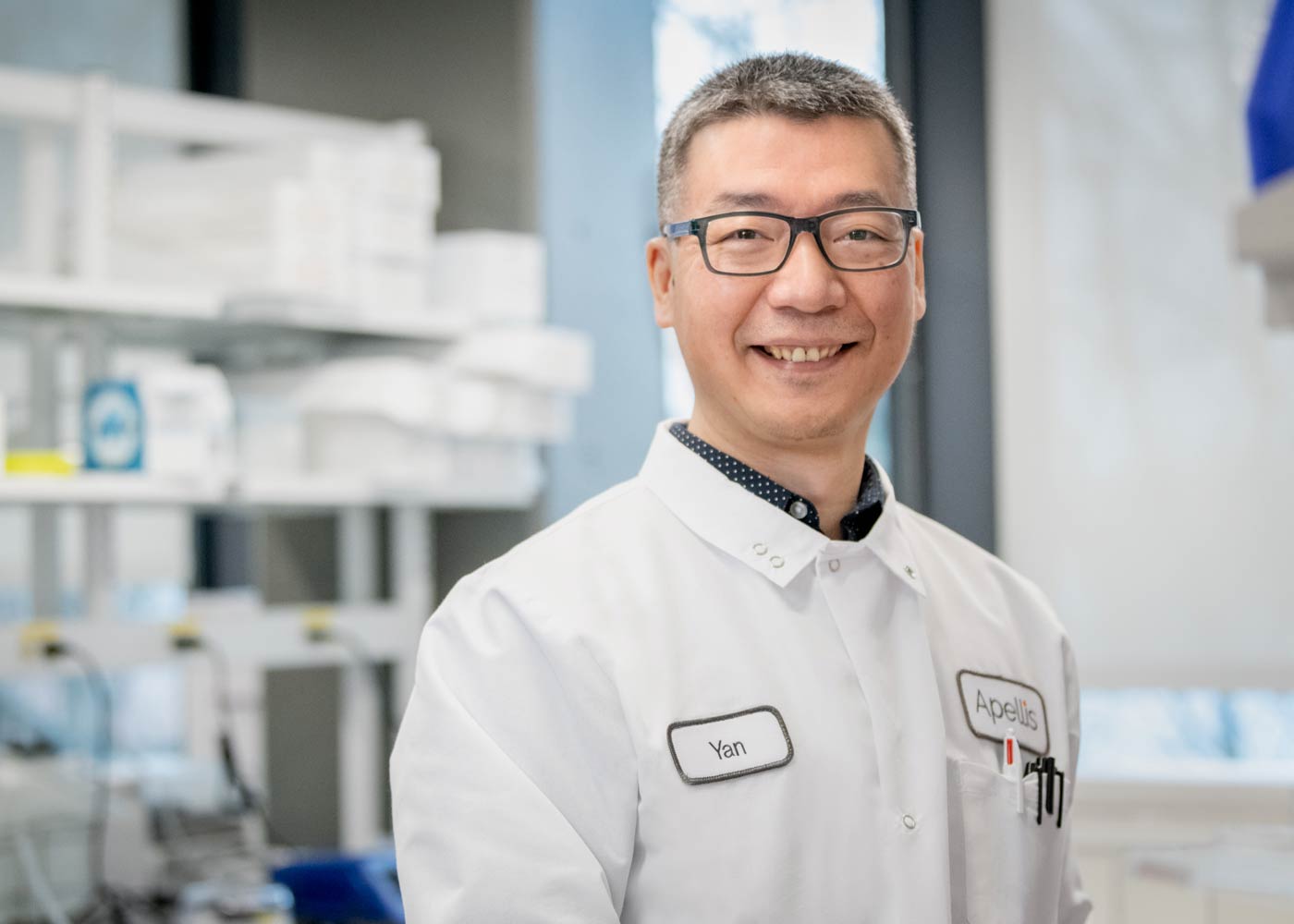 We Are Apellis
Apellis is formed by people who care, are fearless in the face of a challenge, love the work they do, and continually pursue the highest level of scientific integrity. Each of these values guide every decision we make as we strive toward our vision of being known for our compassion, revolutionary science, and contributions to humankind around the world.
OUR CULTURE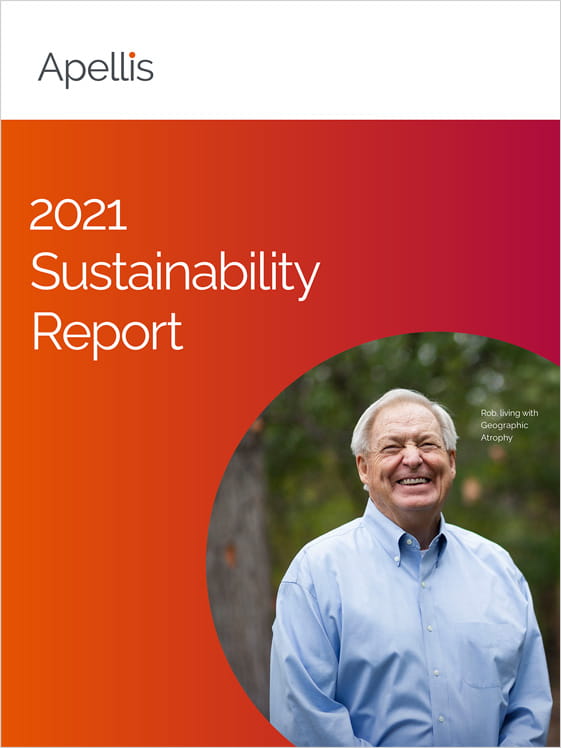 We care fiercely about the greater good of society and believe corporate responsibility is foundational to achieving our vision.
We strive to bring transformative medicines to patients, provide an engaging and inclusive workplace for our employees, minimize our impact on the environment, and always demonstrate integrity in our actions.
We recognize that we are early in our journey and there is much work to be done but are committed to becoming a sustainable company that delivers on its vision.
Read our inaugural Environmental, Social, and Governance (ESG) Report.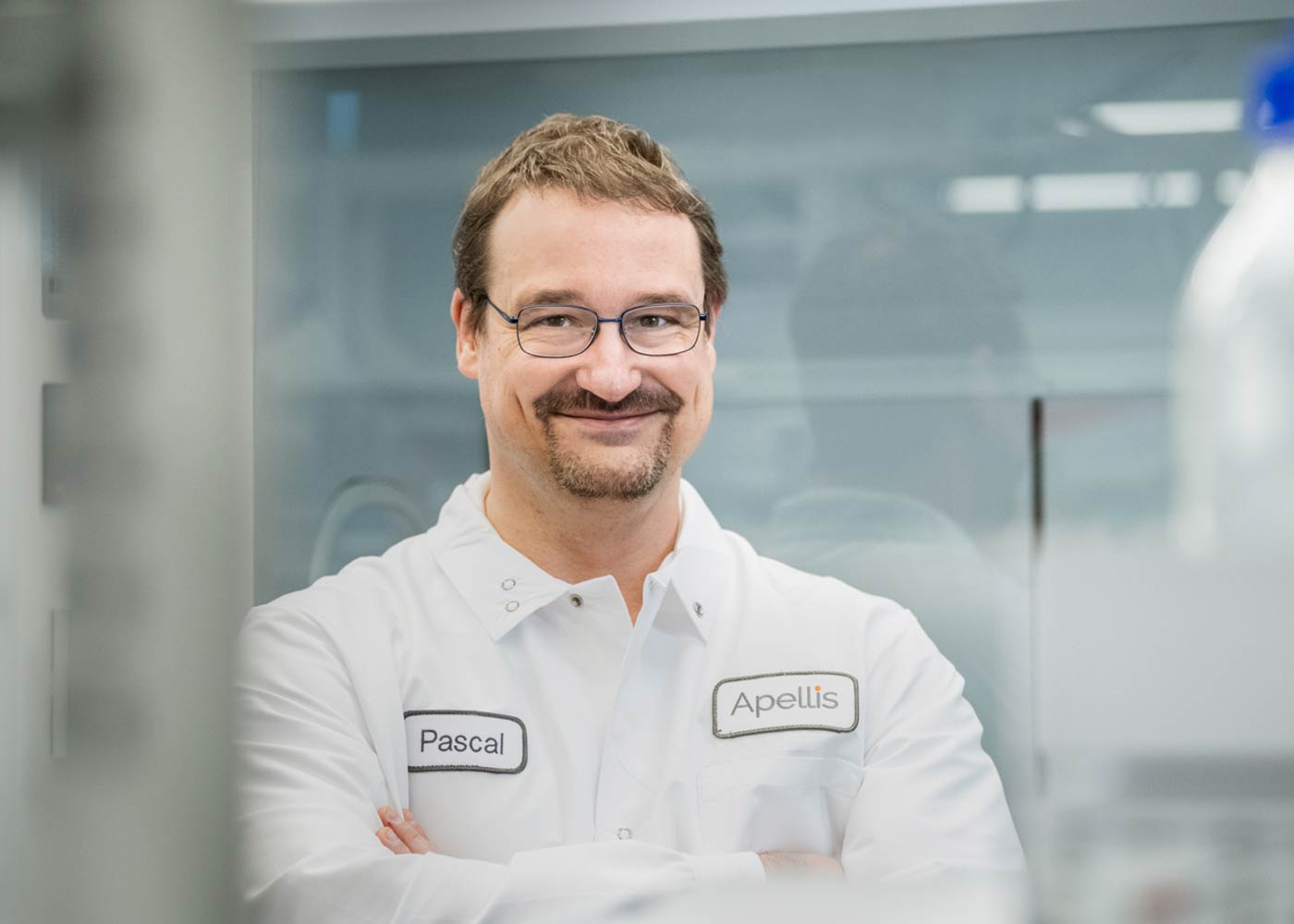 "When we started this company, we agreed that we're going to do well by doing good. If we were to fail by doing the right thing there would be no regret."

Pascal Deschatelets, PhD
Co-Founder & Chief Scientific Officer